Become a QuickBooks Online Advanced Certified ProAdvisor
The QuickBooks® Accountant Education team is coming to a city near you with free, in-person training events.
EARN UP TO 10 CPE CREDITS
You won't want to miss this exclusive event for QuickBooks accountants and bookkeepers coming this Spring. Taught by QuickBooks Online Advanced Certified ProAdvisors, these sessions will help you master QuickBooks Online, become a trusted advisor to your clients, and grow your practice.
Why certify?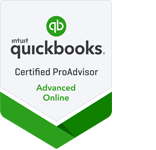 Distinguish yourself
Market yourself with the QuickBooks Online Advanced Certified ProAdvisor title and badge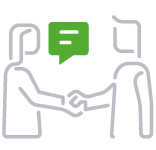 Grow your practice
Grow your practice with priority placement on the Find-a-ProAdvisor directory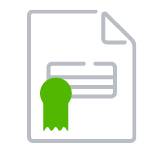 Get VIP support
Unlock VIP-level phone support
Become a QuickBooks Online Advanced
Certified ProAdvisor
Join us for a free full-day training event taught by QuickBooks Online Advanced Certified ProAdvisors to gain advanced QuickBooks Online expertise to better serve clients with complex business needs. Learn from leading ProAdvisors, prepare for the QuickBooks Advanced Certification Exam, and network with other accounting professionals.
By the end of this course, you'll identify which of your clients are a good fit for QuickBooks Online and build an action plan to successfully transition to the cloud.
CPE Credits: 10
8:00 am - 5:00 pm
Locations
Doubletree Suites by Hilton Anaheim Resort - Convention Center
Hyatt Regency Houston Galleria
Agenda
Check-In and Continental Breakfast
Complex Conversions and Maximizing QuickBooks Online
Special Transactions, Advanced Banking, Reports and Troubleshooting
QuickBooks Online Advanced Certification Training
Who should attend?
QuickBooks Online Certified ProAdvisors who are ready to take the next step with Advanced Certification. This training is a review of what is included in the 2017 QuickBooks Online Advanced Certification exam. This is not "how to" training and includes enforced prerequisites.
CPE information: Program level: Advanced. Prerequisites / preparation: QuickBooks Online Certification. Delivery method: Group-Live. Fields of study: Non Technical – Computer Software & Applications.
Requirements
Completion of QuickBooks Online Certification within the past 365 days
Advanced understanding of QuickBooks Online and general accounting principles
Hands-on experience supporting 5 or more clients using QuickBooks Online Accountant
No-Show Penalty: Please note that registrations must be canceled 48 hours prior to the event to avoid being invoiced a $129.00 no-show fee.
Register Today