Introduction to QuickBooks Online for Accountants
The QuickBooks® Accountant Education team is coming to a city near you with free, in-person training events.
EARN UP TO 7 CPE CREDITS
You won't want to miss the exclusive event for QuickBooks accountants and bookkeepers coming this Spring. Taught by QuickBooks Online Certified ProAdvisors, these sessions will help you master QuickBooks Online, become a trusted advisor to your clients, and grow your practice.
Why attend?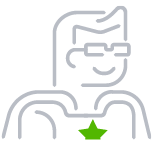 Master QuickBooks Online
Whether you're getting started or already a QuickBooks pro, gain the knowledge to fuel your clients' success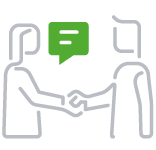 Connect with peers
Get practical advice from leading ProAdvisors and network with peers in your area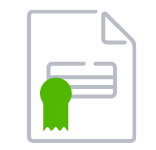 Distinguish your practice
Prepare for QuickBooks Certification to demonstrate your expertise to prospective clients
Introduction to QuickBooks Online for Accountants
This training course is for accounting professionals who are new to QuickBooks Online, want to build a cloud practice using QuickBooks Online and need help getting started. Join your peers for a free full-day event to learn how QuickBooks Online Accountant works with client files, how to navigate the basic features of the product, and how to perform key sales and expense tasks—as well as gain an awareness of the Intuit product family.
By the end of this course, you'll identify which of your clients are a good fit for QuickBooks Online and build an action plan to successfully transition to the cloud.
CPE Credits: 6
9:00 am - 3:00 pm
Bonus Training: TSheetsPRO Fundamentals & Certification exam
Attendees will be introduced to the fundamentals of TSheets and its most popular features, to serve your firm and your clients' businesses. Learn how to set up, navigate, and walk through an overview of features like scheduling, GPS tracking, and reporting, as well as a variety of ways to track time on customer projects your employees worked.
CPE Credit: 1
4:00 pm - 6:00 pm
Locations
Le Meridien Atlanta Perimeter Dunwoody
Crowne Plaza Lombard - Downers Grove
Hyatt Regency Houston Galleria
Embassy Suites by Hilton Indianapolis North
Hyatt Regency Orlando International Airport
The Westin Pasadena (Event Full, Registration Closed)
Hilton La Jolla Torrey Pines
Agenda
Check-In, Continental Breakfast, and Networking
Introduction to QuickBooks Online and Benefits to Your Clients
Using QuickBooks Online and Workflow
Implementing QuickBooks Online with a Client
Practice Efficiency with QuickBooks Online Accountant
Firm Pricing & Practice Growth
Bonus Training: TSheets PRO Fundamentals (optional)
TSheets Certification exam (optional)
Discover the Benefits of Cloud Computing and
Grow Your Practice
Who should attend?
This interactive course is designed for accounting professionals who are new to QuickBooks Online and want to build a cloud practice using QuickBooks Online and need help getting started. Learn from other accounting professionals who will share their best practices and lessons.
CPE information: Program level: Basic. Prerequisites / preparation: None. Delivery method: Group-Live. Fields of study: Non Technical – Computer Software & Applications.
Requirements
Attendees should bring a wi-fi enabled laptop with a power cord for activities throughout the day.
If you have not already done so, subscribe for free for QuickBooks Online Accountant prior to the event.
No-Show Penalty: Please note that registrations must be canceled 48 hours prior to the event to avoid being invoiced a $129.00 no-show fee.
Register Today